Hello all! These style of blog posts are always my most popular ones and so… I gotta give the people what they want! This blog post will be dupes of existing holiday style of dresses that you buy for much cheaper elsewhere. I do want to say, it's much better to just eat the cost and buy from Reformation if you can afford it. Sustainability is what Reformation is having you pay for! If you want to see some of my past Reformation Dupes, here is one from Hawaii and one from Target.
Reformation Dupes – Tate & Hyperion Dress
This dress is so dreamy and I'm in love, but with a price tag of $278, it's very unobtainable for most people. This dupe isn't exact in terms of the added neck choker that Reformation has, but the general silhouette is the same and with a price tag of $68, it's so much cheaper. Thanks Abercrombie!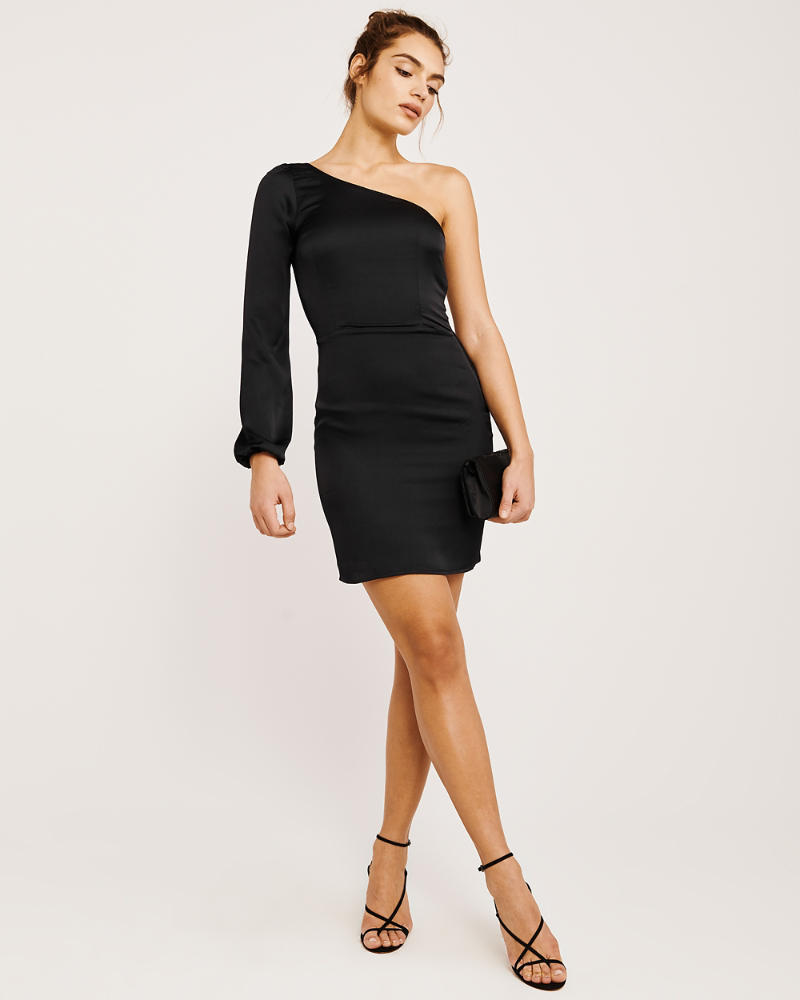 Links To Items
Reformation Dupes – Hamlet Dress
This dress dupe is BY FAR the most perfect one out there. The dress is basically the same, even with the scoop back detail. I tried this dress in Aritzia and was very confused when I went to find it exactly on the Reformation website. I wouldn't say this is a very cheap option, but it is black and it can be your little black dress forever.
The dupe is from Aritzia and the only detail that is different is the slit location and there is a seam that is diagonal.
Shop The Looks
Reformation Dupes – Venus Bodysuit
This is one of the harder items to find a dupe for. The shoulder strap is a lot thicker than most of them. However the cutout is very common and I was able to get a close enough dupe.
The dupe is from Amazon! It's very cheap and has definite differences to the Reformation one… but it's close enough to be a dupe in my opinion.
Shop The Looks
Reformation Sweeny Skirt
This was also one of the easiest dupes that I could find. It's a simple maxi/midi style skirt with a slit on the side.
This dupe is from ASOS, I think it's a lot longer but then again it could be difference in height of the model.
Shop The Look
Reformation Dupes – Jimmy Dress
This is such a beautiful dress and it was super hard to get something similar. It has a slit on the bottom and most dresses with this style doesn't have a slit. However the silhouette is pretty common.
This dupe is from Free People is is spot on in terms of the sequins and the general shape of the dress. The only differences are the colors, slit, and there's a seam near the booby area to define it. Otherwise, you can style it the same way as the Reformation model, with tights and some cute kitten-heeled shoes.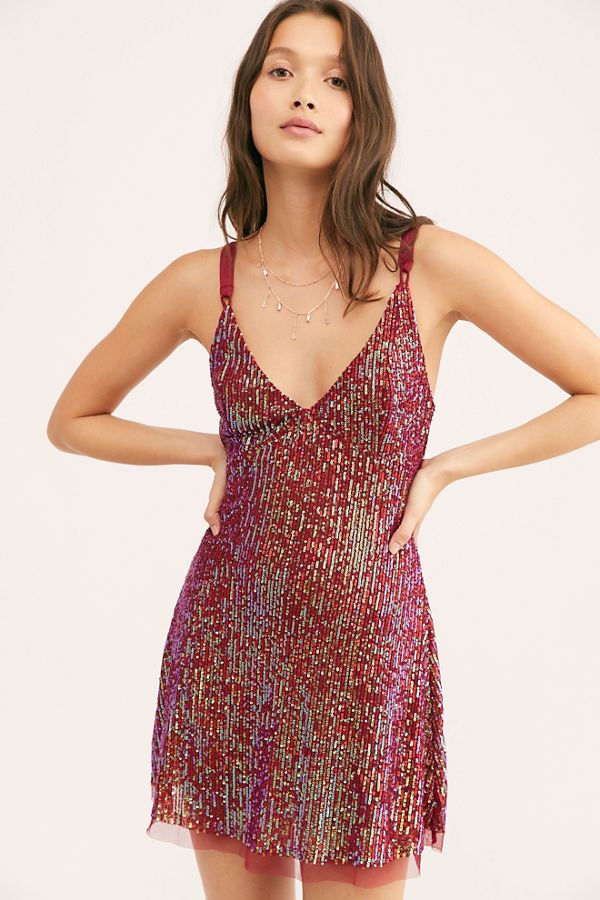 Shop The Look
Reformation Dupes – Celeste Dress
This dress is so simple but so sexy with the side slit in it. This is perfect for your office holiday parties!
The only differences between the Lulu's and Reformation dresses are the colors. They unfortunately don't have it in this beautiful berry red color, but instead it's available in forest green and a black.
Shop The Look
Those are all of the dresses that I could find some pretty good dupes! These are all perfect examples of what is a cute and trendy dress for New Years, Christmas, or any Holiday parties! Personally, I'm going to be wearing the Abercrombie dress to my companies Holiday party. You can see the photos soon. 😉